Visitors to the United States Holocaust Museum are met with powerful artifacts of the horror of the Holocaust – items such as the shoes from victims of the gas chambers, armbands emblazoned with the Star of David, Nazi propaganda pamphlets, the casting of the Majdanek gas chamber door, and thousands of other objects.  
As powerful as these physical artifacts may be, the museum has sought to provide a more personal perspective on the history each summer for the past 18 years through its First Person Program. This public speaker series allows people to hear directly from a Holocaust survivor, and to engage with him or her. The program is designed to help visitors see Holocaust victims as more than statistics; they are people with incredible stories. As Sonia Booth, program coordinator at the museum, told me when I visited on July 25, "the goal is to provide an opportunity for museum visitors to hear individual stories".
With the theatre open, and just a few minutes before the speaker was set to begin, museum visitors hustled to take their seats. There were tourists, families, and even local youth groups that had taken the time to attend the event. I sat down in the front row, notebook in hand, ready to hear what the day's speaker was going to share with us. A few minutes later Josiane Traume leapt into telling us her story.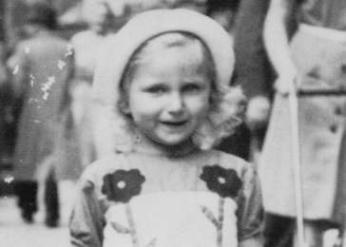 Born into a traditional Jewish household in Brussels, Belgium on March 21st, 1939, Josiane is a woman who has seen quite a lot in her life.  In the months leading up to the German invasion of Belgium in 1940, Josies' father, Jacques Aizenberg, left to join the British army, thinking that the Nazis would only arrest Jewish men, and leave the women and children unharmed. As the world came to see, this is not what happened. With her father gone, Josiane and her mother Fanny were left to their own devices.  Her mother became a part of the Belgian underground, a movement against the German occupation, but soon things became too dangerous for Josie to remain in Brussels.  After a near arrest by Nazis on a train car, Fanny made the extremely difficult decision to part with her daughter, and had her placed in hiding in a convent in Bruges in 1942.  While Josie was hidden away from danger (or so they hoped), her mother and maternal grandparents were denounced by their own neighbor, and were deported to Auschwitz. 
Though she was very young, Josie vividly recalls what life was like for her growing up in hiding. The nuns who cared for her and other children proved to be very strict. As Josie told the audience, they were "nothing like the nuns in The Sound of Music." But while there wasn't much singing, they saved Josies life, and the lives of several other Jewish children in hiding.
After a year in the convent, the Nazis came knocking.  The nuns smuggled Josie and several others out, and placed them with Catholic families around Belgium.  Josie was never discovered, and lived to be reunited with her mother and father in Belgium after its liberation. A few years later, her family made the move to America, initially settling in New Jersey, to start a new life.
Josie subsequently took a voyage to Israel, where she spent a year learning Hebrew and met her husband Alfred Traum. Upon returning to the United States, Josie pursued a career as a social worker in Montgomery County, Maryland, inspired by her desire to protect children, just like she had been protected during World War II.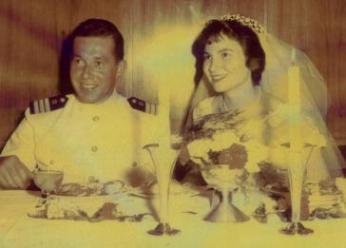 The program ran for about an hour, with enough time left at the end for a very eager audience to ask Josie questions.  Many wanted to know if she had ever seen the nuns again, but Josie explained that the order the nuns had been associated with had disappeared, and she never found out what happened to them. As I sat in my seat scribbling out notes hastily, I watched as people around me were enthralled. When the program came to a close everyone in the auditorium stood up and applauded Josie.  Those that stayed after the program were able to speak to her personally, and she thanked each person that came up to talk to her.  Many visitors gave her a hug, and even snapped a selfie with her before making their way out of the theatre.
I was able to sit down with Josie for a few minutes after she had finished the program, and I asked her how she got involved with the museum. She told me that she started volunteering in 2007 after retiring from her work in Montgomery County, joining her mother, who is now 100 and still volunteers every Sunday. "I'm 78 years old, and my mother still yells at me!" Josie said.
When she's not participating in the First Person program, Josie likes to give tours of the museum to law enforcement, for an incredible reason. All too often during World War II, law enforcement was complicit in the horrors of the Holocaust. She hopes that her tour gives police officers "an idea that they can do something, they can intervene…that just because you are told to kill someone with a certain eye color, doesn't mean you follow orders."
I left the museum feeling like I had been face-to-face with history.  Listening to her story was emotional, and it was special to see how many people lined up after the program just to give her a hug, and to thank her for sharing her story. 
Given that so many Holocaust survivors are passing each year, this program cannot last forever. Do yourself a favor and take advantage of it while you can. The First Person Program runs every Wednesday and Thursday throughout the summer. To see the full event calendar, visit the United States Holocaust Memorial Museum website.