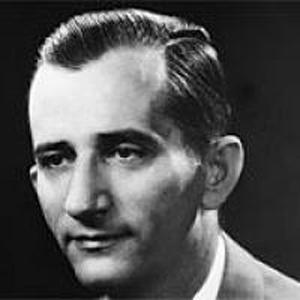 Nashville has always been regarded the capital of country music. But there was a time, from the late 1940s until the early 1960s, when Washington, D.C. in some ways was a veritable Nashville on the Potomac, a mecca that provided country performers a chance to get their records played, and to perform before big audiences. The man who was most responsible for the District's country preeminence was a charismatic impressario who originally hailed from Lizard Lick, N.C. named Connie Barriot Gay, who exerted an outsize influence upon the musical genre, and indeed, helped tranform country from a humble, homespun southern and Appalachian entertainment into a nationwide phenomenon.
Gay, who was elected to the Country Music Hall of Fame in 1980, was the first DJ to play country music in a major U.S. city outside the South, the first to stage live shows in a prestigious concert hall there, and the first to put country on a big-city local and national TV. He even claimed to have coined and popularized the name "country music" to begin with. (As he once explained to the New York Times: "If hillbilly music is a Model T and pop music is a Cadillac, then country music would come out about Oldsmobile.")
Gay also built a small empire of radio stations, including WGAY, which he jokingly said that he had to buy because of his ego, and operated a nightclub, Club Hillbilly, in Seat Pleasant. As a manager and promoter, he helped launch the careers of stars such as Roy Clark, Jimmy Dean and Patsy Cline.
A 1960 Washington Post article described Gay as "just a simple, lil' ole barefoot boy with a million bucks," and while that was a bit patronizing, Gay's rural roots were authentic. Gay was one of 10 children of an impoverished tobacco farmer, and worked odd jobs to finance his education at North Carolina State University, where he earned a bachelors degree in agricultural education. After graduation, Gay worked for a while as a streetcorner vendor, selling pocketknife sharpeners, pencils and shoelaces. He was an admirer of President Franklin D. Roosevelt's New Deal program, and in 1938 began working for the federal Farm Security Administration. During World War II, Gay helped promote Victory Gardens and worked as a writer and commentator for a government radio show, the National Farm and Home Hour. During that gig, Gay noticed that whenever he played a record of what was then called "hillbilly music," the switchboards lit up with calls from listeners.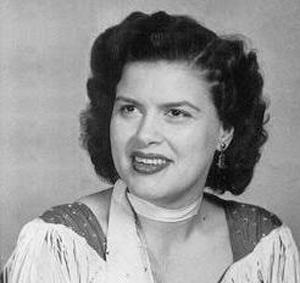 Gay also noticed, as Patsy Cline biographer Margaret Jones put it, that the District was "the biggest city in North Carolina," full of rural southerners who had came north to work in wartime defense plants. After the war, he decided to strike out on his own in radio. He approached Frank Blair, the general manager at WARL, a newly-opened 1,000-watt AM station in Arlington, and proposed doing a noontime country music show for free, in exchange for a cut of the advertising profits. Blair was skeptical at first, but eventually agreed to air Let's Be Gay with Connie B. Gay, which Gay did over the phone from his home. The gamble paid off. The program, eventually renamed Town and Country Time, became so popular that it expanded to three hours. Gay put together a five-member band, the Radio Ranchmen, for the show. One member was Jimmy Dean, who later became famous as singer of the hit "Big Bad John," a TV Show host, and as a sausage manufacturer.
Gay developed such a following that he decided to become a concert promoter. In October 1947, he rented Constitution Hall and put on a show starring Eddy Arnold, Minnie Pearl, Grandpa Jones, and other stars of Nashville's Grand Ole Opry. In a Washington Post article entitled, somewhat condescendingly, "Thar's Gold in the Hillbillies," writer Sonia Stein noted that "the promoter hopes a mob will greet it here and has every assurance that this audience will be wearing shoes." But although the tickets cost as much as $6, the show sold out.
Gay went on to promote a long series of similarly successful concerts at venues such as the Uline Arena. An inverterate showman, he also branched out into even more exotic events, such as a "Hillybilly Air Show" at Bailey's Crossroads that featured both a rented team of stunt aviators and planes and country music. "They'd fly a bit up there and we'd play a bit down here," he later explained to the New York Times. "25,000 people paid a dollar to see it." He also began staging "Hillbilly Midnight Cruises" on the Potomac. One of these shows, in January 1956, featured a young Elvis Presley on the cusp of stardom, whom Gay paid $250 for his performance. (According to Jones, Presley's manager, Col. Tom Parker, once offered Gay a chance to invest in Presley and obtain a percentage of her earnings, but Gay declined, saying he was managing enough musicians already.)
In 1954, Washington TV station WMAL, which had been struggling to gain a foothold in the local TV market, hired a Booz Allen Hamilton consultant named Fred Houwink as its new general manager. In his effort to revitalize the station, Houwink pitched Gay on the idea of a country music TV show. In January 1955, WMAL launched Town and Country Time, a five-nights-a-week 5:00 p.m. broadcast starring Gay's protege Dean and his band The Texas Wildcats. The show was such a hit that later that year, the station added a three-hour Saturday show, Town and Country Jamboree. It also was so successful in 1956, the station added a third country music program, Town and Country Matinee, starring yet another of Gay's stable of performers, George Hamilton IV. TV Guide admiringly noted the lines of Washington residents waiting for a chance to be in the Matinee audience.
Patsy Cline got one of her first big breaks when Gay, who'd heard her win a talent contest in Virginia, booked her to perform on Town and Country Jamboree in 1954.
Ambitiously, Gay leveraged his local success, convincing CBS in 1957 to give him a nationwide morning show starring Jimmy Dean, which was slotted to compete with NBC's popular Today. The trade publication Variety opined that "there's nothing hayseed about Connie Gay" and speculated the program he'd created might become the country version of Lawrence Welk, another local TV phenom who'd jumped to national prominence. But the show didn't catch on, and Dean was given another show in a Saturday noontime slot. In 1958, after a falling-out with Dean, Gay sold the singer's contract to CBS for a fee of $1,000 a week for several years — as much as Dean himself got from the network.
But Gay, who struggled for years with a drinking problem before joining Alcoholics Anonymous in 1956, already was on a trajectory out of the business. By 1960, he was no longer promoting shows or managing performers. (Another Washington-based country DJ, Don Owens, became the go-to local impressario.) Eventually Gay sold off his broadcast properties and moved away for a time to the Virgin Islands, though he later returned and settled in McLean. In 1983, the Country Music Association, which Gay had co-founded, held its 25th anniversary celebration at Constitution Hall, featuring Arnold, Pearl, Jones and some of the other performers from Gay's 1947 show there.
Gay passed away in 1989 at age 75.