I think most of us can agree: one of the biggest perks of living in the D.C. area is our access to amazing museums. People come from all over the country (and world) just to see them, and we can visit them whenever we want! But, for the time being, even Washingtonians have been cut off from our beloved institutions. Though social distancing is really important, there's not much I wouldn't give for a quick ramble around the National Gallery of Art.
Luckily, brilliant museum professionals have come up with lots of ways to bring some light to our lockdowns. Exhausted your Netflix resources? Watch a few short lectures by artists, historians, and curators. Kids driving you crazy? Send them on a secret mission. Regretting the fact that you never actually toured that historic site you always meant to? Now there are virtual tours.
In honor of Museum Week, I've rounded up some of the coolest online resources that D.C. museums have to offer. This is not an exhaustive list—you all know to look up what's going on at the Smithsonians, for instance—but I hope it will inspire you to see what the ingenious people behind your favorite museum are up to. You should also check out their social media pages—Facebook, Twitter, and Instagram—for daily event announcements.
And, just a reminder: many of our favorite D.C. museums are independent institutions, which offer these materials and programs free of charge. If you're enjoying them, consider supporting them.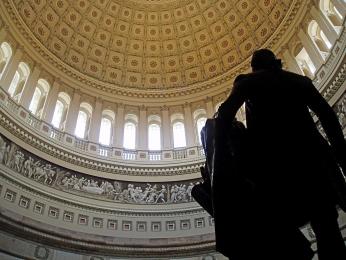 U.S. Capitol Visitor's Center
Most Americans would be shocked to find out that a lot of native Washingtonians have never actually set foot in the Capitol building, our most famous landmark. Sure, we see the outside all the time—but inside, among the crowds of eighth graders and their chaperones, it's rare to find someone who actually lives in the area. Now is the perfect time to fix that!
The U.S. Capitol Visitor's Center has filmed a ten-minute highlights tour of the Capitol building, presented by one of their professional guides. It shows some amazing views of the rotunda, a close-up look at the famous statues, and some behind-the-scenes historical facts that might even surprise the locals. If you're hungry for more, the Visitor's Center website also includes some online exhibits and education materials.
Check out the Visitor's Center website, which includes links to their online features >>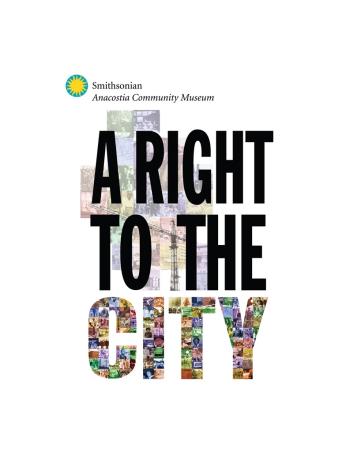 Anacostia Community Museum
One of the lesser-known Smithsonian museums, the Anacostia Community Museum offers exhibitions that chronicle the diverse, evolving history of the neighborhood around it. Established in 1967, it's the only Smithsonian which actually focuses on local—as opposed to national—history. If you've never heard of it, or had the chance to visit, I highly recommend checking out their online resources.
While most of their permanent collection can be seen online, the museum has also digitized their latest temporary exhibition: "A Right to the City: how Washingtonians have shaped and reshaped their neighborhoods in extraordinary ways." Online visitors can scroll and click through the photos, videos, maps, and text as if they're making their way through the exhibit in-person.
Visit the website for more information and background >>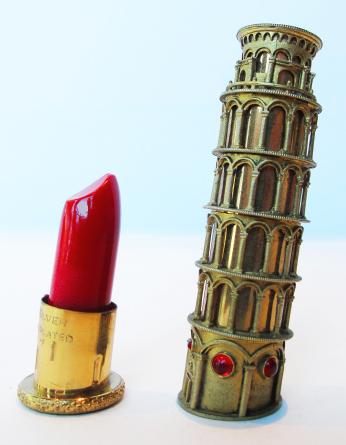 National Building Museum
How's this for luck? After closing its doors for a three-month renovation period, the National Building Museum was slated to reopen in mid-March. Obviously, that didn't happen. Visitors will have to wait a while before they can see the museum's beautiful, historic interior again. But, like most museums, they've found a way to transfer their thought-provoking exhibits online.
The museum's online collections are really fun to browse—they have everything from architectural models to lipstick tubes shaped like the Leaning Tower of Pisa. And for something a bit different and more current, you can browse their exclusively online photography exhibit "Documenting Crossroads," which explores the impact of the COVID-19 pandemic on poor, minority American communities.
For more information on collections and special programs, visit the National Building Museum's website >>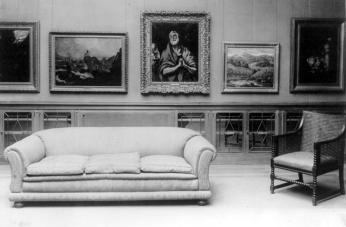 The Phillips Collection
This art gallery in Dupont has the distinction of being the first modern art gallery in the United States. It's also one of D.C.'s best hidden treasures. You never know what famous artist's works you'll stumble across. Though a lot of the charm of the museum is its setting—an old society mansion right off the Circle—you can still experience their many programs online!
After you view the Van Gogh and Renoir paintings that make up their permanent collection, check out the Phillips's wide range of special events that are all taking place virtually. For artists, there are workshops and tutorials. For kids, there are lessons and fun-facts about the paintings. For those who want something a little different, there are even meditation classes.
Read about all of the special "Stay Connected" online events at the Phillips Collection on their website >>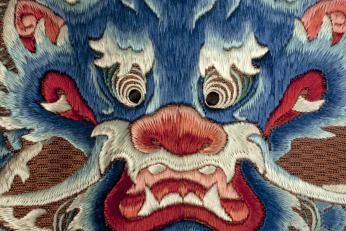 The GW Textile Museum
Another hidden D.C. treasure, this museum—located on the George Washington University campus—has a collection of more than 21,000 fabrics, carpets, and other textiles from all over the world. It's an interesting, unique way to experience different cultures, historic and contemporary. Check out their online collection before you do anything else.
Then, check out one of their virtual cinema clubs: a movie screening and online discussion. For movie lovers, history buffs, and those of us obsessed with costumes, it's a must. The next featured film is the documentary Kindred Spirits, about two African American artists overcoming the Great Depression.
You can see the complete list of online events at the Textile Museum's website >>

The Spy Museum
Who doesn't want to learn the real history behind our favorite spy stories? The Spy Museum's interactive approach to education has been a family favorite for years. Now they're offering similar experiences from home.
The museum has a full calendar of special online events—sorry, "missions"—that include games for kids, trivia nights, and lectures. Like other museums, they also offer educational resources and some of their permanent exhibitions are available to view online.
You can see these events and resources on the Spy Museum's homepage >>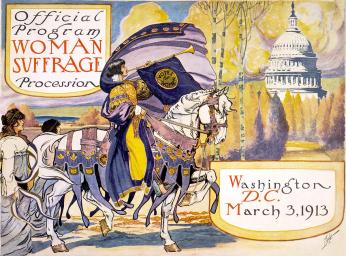 National Women's History Museum
Alright, so this museum doesn't actually exist—not yet, anyway. The NWHM, celebrating the lives of American women, is currently searching for a place to build their much-needed museum somewhere near the Mall. In the meantime, they've posted all their collections and exhibitions online. Though they've been up for a while, it's the perfect time to finally take a look.
But the NWHM is also offering special "@Home" programs—lectures, activities, exhibits, and other resources that follow a weekly theme. For example, this week's theme is "revolutionary." Content is uploaded daily, so there's always something new to discover.
Visit the National Women's History Museum website to find out more >>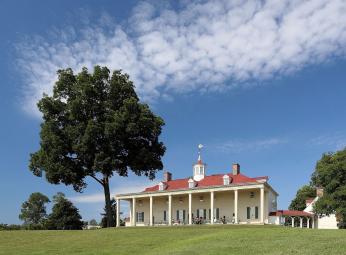 George Washington's Mount Vernon
Another historic site we should probably all visit, Mount Vernon is the family plantation home of our country's first president. Not only is it beautiful, its exhibits offer unique insights into Washington's personal life, daily life in the eighteenth century, and slavery on Virginian plantations. It's best enjoyed on a sunny spring afternoon, but we'll have to make do with their many online resources.
If you've never been to the house or just want to relive your experience, the website offers detailed and compelling virtual tours. For teachers and parents trying to find engaging ways to teach American history, there are lesson plans and other educational resources. Best of all, Mount Vernon's interactive "Be Washington" game, in which you simulate Washington's life and make decisions for him, has been loaded onto the website. It's a blast, trust me.
Links to Mount Vernon's many activities and online resources are on their website >>