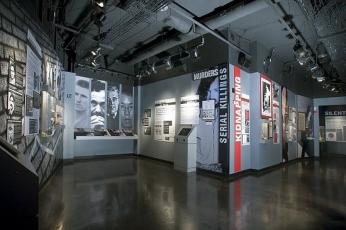 D.C. is by far the best city in the country for museum lovers. Although most of them are free to the public, a few have rather high admission fees. Luckily, for the month of July only, a few of the more costly museums are offering free admission. And who doesn't like free stuff?!
This past Saturday, I headed to the National Museum of Crime and Punishment to take advantage of the awesome July deal. All you have to do is download Google's Field Trip app and show the cashier the selected page. Simple as that.
The museum highlights the history of crime, law enforcement, forensic science and crime scene investigation. The history of crime is setup in chronological order; as you walk through the exhibits, you'll see colonial torture techniques and stories of vengeful pirates, cowboys, and gangsters. The museum tells the stories of some of America's most famous criminals -- John Dillinger, Ted Bundy, Bonnie & Clyde, Al Capone, the Unabomber, and many more. They even showcase a piece of local history -- the chilling story of the D.C. Sniper who killed 10 people back in 2002.
The crime scene investigation and forensics exhibits are perfect for any and all crime show loving people. You can walk through a mock police station and see the different processes that occur- fingerprinting, interrogation, line-ups (and some pretty funny celebrity mug shots). There's even a real lethal injection chair from a Delaware state prison (it was actually used for executions!).
On the bottom floor of the museum is the old America's Most Wanted TV studio which has been converted into a studio dedicated to forensic workshops. Take specific workshops on autopsy, blood & DNA, fingerprints, firearms & ballistics, and TV vs. reality (not included in general admission).
In addition to the exhibits, there are cool interactive stations scattered around the museum. There's even an interactive high-speed police chase sim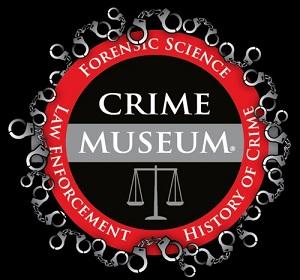 ulator and a firearms training simulator. This is arguably one of DC's coolest museums. I'd say it's definitely worth the $22 regular admission, but free is always better!
A note to parents: Quite a few kids under the age of 12 were at the museum on Saturday -- I think for the most part, it's very kid friendly. However, there are some photographs, descriptions, and stories that seem a little too scary for younger kids.
To take advantage of this sweet summer deal, download the Field Trip app on your iPhone or Android. It uses GPS to find interesting things near you, so once inside the Crime Museum lobby, open the app and open the tab "Nearby." Click on the Crime Museum bar, show it to the cashier and you're good to go! (Note: To avoid draining your battery, turn off Location Services when not using the app.)
It's a short walk from the Gallery Place/Chinatown metro stop (Green/Yellow lines), but also relatively close to Metro Center stop (Orange/Blue/Red).
Make sure to take advantage of the other free admissions- Lincoln Cottage (regularly $15 adults/$5 kids) and the National Building Museum (regularly $8 adults/$5 kids). The Building Museum has a sweet mini-golf course, too! Check out an article published in Northern Virginia Magazine for more information.